I have sat down at my computer and written an article addressing Coronavirus at least three times in as many weeks and yet nothing has been posted publicly. Why?  It is my opinion that there is too much that is unknown.  How is it spread?  What is the contagion period? How many have been affected?  How long does it stay dormant in an unaffected individual that is a carrier? What does the scientific community really know?  And perhaps most significant, is it a biological mutant or manmade?
We can speculate and make some educated guesses but let's be real.  COVID-19 (the official name for this strain of novel coronavirus) is still a mystery.  Just when the experts think that contagion is spread by person to person contact via droplets emitted from the mouth or nose, a case emerges where there has been no contact with an individual from an affected area.  The bottom line is we don't know for sure and I, for one, do not care to speculate.
That leaves me with something I can do which is to share what I have done to prepare for this virus and a pandemic in general.
Before I start, I must fully disclose that I have been pandemic ready for years.  I have extensive sick room supplies, including protective clothing and hazardous waste disposal supplies.  I have stockpiles of food, water, medicine, and a myriad of other items that will be useful in the unlikely but possible need for a self-imposed quarantine.  That being said, I am getting a ton of questions from preppers and non-preppers alike asking for guidance. 
All I can do is share what I have done and what I am continuing to do to ensure I am pandemic ready.  I leave it up to you to come to your own decision as to what you should or should not do.
Basic Supplies to Get You Through a Pandemic
As you read through this list you will find one common theme:  all of these supplies should be a part of your basic preparedness kit.  I am hopeful that most of these items will already be on hand but just to be sure, take inventory, and stock up.
Isopropyl Alcohol, preferably 91% or above.  Skip the Dollar Store for this one.
Hand Sanitizer.  Try one of the DIY Versions below.
Fresh Bleach.  Unscented only. Get some now and mark the date of purchase on the bottle.  Replace every six months.
Hand and Body Soap.  Real soap and not a synthetic beauty bar.  You may also want to get supplies for making your own.
Dish Soap.  I use "Dawn" mixed 50/50 with vinegar and a few drops of tea tree essential oil as a toilet bowl cleaner.
N95 or N100 Masks.  I disagree with the suggestion these are not necessary and/or do not work.  If myself or my husband gets sick, having a mask will be crucial, even if all we have is a common cold.  You never know, right? Note that N100 masks come in sizes so be mindful that different members of your household may require different masks.  I require a small whereas my husband requires a medium.
Goggles. If you are in a situation where you feel wearing a mask is necessary, also consider goggles or other protective eyewear.  Goggles will prevent droplets from entering your eyes, an area of protected that is often overlooked,
Nitrile Gloves: These are a staple not only in my home but also in my kitchen and now, in my soap making cupboard.  Easy to use and inexpensive, there is really no excuse not to have a generous supply on hand.
Refills on all Prescriptions.  Most insurance plans, including Medicare Part D, allow refills every 60 days.  Check your dates and make note of them on a calendar so you remember to get timely refills.
Reliable Fever Thermometer.  Fever is one of the key symptoms of coronavirus along with coughing and shortness of breath.
Extra First Aid Supplies. Bandages, pain relievers, and decongestants, laxatives and other items you use for day to day ailments.
Food and Water.  Plan on enough for at least a month, Don't just eyeball this; take an inventory and be sure to include fresh fruit such as oranges and apples that have a longish shelf life.
Emergency Lighting. Just in case the power goes out and utility workers are quarantined with their families.
Toilet Paper.  The ongoing theme for staying illness-free is good hygiene.  One thing you do not want to run out of is toilet paper. 
Paper Napkins.  I normally use cloth napkins but since they sit in the laundry for a week or so, switching to disposables is something to do when an illness is suspected.
Paper Towels.  Likewise, I normally use microfiber cloths but power towels are handy when an illness is suspected.
Plastic Utensils and Paper Plates.  Ditto, what I said above.  It makes sense to have disposables when someone is sick or when water for cleaning becomes scarce.
Garbage Bags.  Get both kitchen weight bags and the large, heavy-duty type.  Not only will waste bags be needed for mundane garbage, but also in order to dispose of potentially infected clothing, towels, and potentially hazardous waste.
Practical, Common Sense Strategies for Dealing with Coronavirus
Wash hands often and vigorously, even when you don't think you need to and especially after being in contact with people outside of your household.  Use lots of soap and hot water.
Keeps your hands away from your face.
Stay close to home and avoid large public gatherings with people you do not know.
Stay away from sick people!
Avoid travel anywhere and especially overseas,  long domestic flights or cruise ship travel.  Consider "cancel for any reason" travel insurance.
If you do travel, take disinfectant wipes with you.  Alternately, bring along a spray sanitizer and disposable rags or paper towels. When using public transportation, wipe down seats, seatbelts, headrests, door handles, everything.  Keep the surrounding area clean and rinse and repeat often.
Avoid dining out.  Period.
Postpone doctor's appointments and elective surgery.  Why expose yourself to potentially sick people?
Use a towel, your elbow, or even tissue to open and close doors and navigate handrails.
Do laundry in hotter water than usual.
Embrace social isolation if you feel it is appropriate.
Use a spray sanitizer or straight alcohol to clean high touch surfaces such as your desk, phone, tablet, watch, and kitchen counters and tables.  For sensitive screens, spay the sanitizer on a rag first and not directly onto the screen.
Have an estate plan ready so your loved ones know what to do if the worst happens.  Mostly, hope you don't have to use it.
A Healthy Immune System
I have always promoted the need to stay healthy and to do what you can to promote a healthy immune system.  You know the drill: eat real food, drink plenty of water, get adequate sleep, keep moving (exercise).  Basically, this means living a healthy lifestyle.  Take a look at each of these factors and if there is any one of them that needs work, now is the time to start.
I want to make a special comment about sleep.  Adequate sleep is absolutely necessary for your body to rebuild itself.  Without sleep, you will lack energy and gusto and will most likely be grouchy and miserable.  This happened to me and was so bad that I convinced myself I had a dread disease.  It was only by accident that I discovered my woes were due to sleep deprivation that was mitigated within days of using a few drops/mgs of CBD oil at night.  No one was more surprised than my health care provider.
Note:  CBD oil is not the topic of this article but if you want to learn more about why and how it worked for me, jump over to these articles.
What You Need to Know About CBD Oil
What I Learned Using CBD Oil
CBD Dosing: How Much CBD Should I Take?
Homemade CBD Salve that Really Works
Create a CBD Rollerball for Joint & Arthritis Pain Relief
Staying Healthy with Essential Oils
It is shocking to hear some bloggers suggest that essential oils and herbs are cures in and of themselves for serious diseases.  That is not to say that essential oil and herbs are not powerful because they are, but to suggest that they alone will prevent illness is just plain wrong.  On the other hand, when coupled with modern medicine, essential oils and herbs can definitely aid in relieving symptoms, supporting healing, and preventing recurrence of certain healthcare woes, especially when used in partnership with your healthcare provider.
All that said,  I use essential oils daily for a variety of purposes.  One thing I do is fire up essential oil diffusers around my home daily and at the bedside at night.  Knock on wood, I rarely get sick, have never had the flu, and if I get a sniffle or a tickly throat, it is gone in a day or two.  I leave it up to you to decide if using essential oils in a diffuser is right for you but want to offer up three blends to get you started.  Six to eight drops of an essential oil or essential oil blend is all you need, depending on the water capacity of your diffuser. 
Immunity Blend
25 drops Clove Bud Oil
20 drops Lemon Oil
15 drops Cinnamon Bark Oil
10 drops Eucalyptus Oil
10 drops Rosemary Oil

Add the oils to an empty glass bottle and use it as needed topically, aromatically, or as an ingredient in household cleaning products (see my suggestions below). This 80-drop recipe makes approximately 5ML and can be easily doubled or tripled. 

From the article Make Your Own Essential Oil Protective & Immunity Blend.

Cold and Flu Bomb
30 drops Tea Tree Oil (also known as Melaleuca)
30 drops EO Protective Blend (see note below)
18 drops Oregano Oil

This will make enough to almost fill an empty 5ML essential oil bottle.  It is easily cut in half or doubled.

Note:  Protective blends go by many names and are available from many different companies (Thieves, Robbers, Germ Fighter, Shield).  Or you can make your own using the recipe above.  I will list some of the commercial blends in the Strategic Haul section at the end of this article.

From the article DIY Cold and Flu Medicine aka the Cold and Flu Bomb.

Healthy Home
2 drops Melaleuca (also known as Tea Tree)
2 drops Rosemary
2 drops Lemon
1 drop Lavender

From the article How to Get Rid of Funky Odors in Your Home.
In addition to the blends above, good antimicrobial and antiviral essential oils such as Oregano, Cinnamon, Thyme, and Tea Tree can be used as an add-on to household cleaners whether they are those you make yourself or commercial products.  If you are wearing a mask, a few drops placed onto the inside of the mask may provide some additional protection.
Antimicrobial versus Antibacterial: There is a Difference
The terms "Antibacterial" and "Antimicrobial" are often used interchangeably but that is not correct.
Whereas an antibacterial substance will prevent the development of bacteria, antimicrobial agents are used for stopping (or to at least lessen) the spread of bacteria, fungi, and some viruses. The keyword here is viruses.  Antimicrobial products offer a much broader scope of protection than the protection found in antibacterial products.
When shopping for hand sanitizer or cleansing wipes, seek out those that specifically indicate they are antimicrobial.  Furthermore, if you do purchase alcohol-based wipes or sanitizers, ensure that the alcohol component is at least 60%.  90% is better but you run the risk of drying out your hands and creating cracks in the skin that will allow the intrusion of both viruses and bacteria.
Here is a slightly edited excerpt to what I wrote in 2015 about some commonly available products that can be used to eliminate microbes in order to maintain good hand and surface hygiene:
Hand Sanitizer:  Alcohol based sanitizing gels kill 99% of bacteria on contact.  These gels are inexpensive, light weight, have a long shelf life and are cinch to use.  For maximum effectiveness, apply the hand sanitizer to one palm then rub hands together until they are dry, making sure you cover all parts of your hands and fingers.

What's not to like?  Well, for one thing, you need to know what you are using.  Look carefully at the label before you purchase a hand sanitizer and make sure the active ingredients include ethyl alcohol, ethanol, isopropanol, or some other variation of these item.  The other important thing is to make  sure that whichever of those alcohols is listed, its concentration is between 60 and 95 percent. Less than that isn't enough to be effective.

There's quite a buzz about our zeal for antibacterial hand sanitizers actually causing more issues with our immune systems than they solve, as bacteria evolve and become resistant to the chemicals. I believe that's true for chronic users of hand sanitizer in normal times, but in a scenario during which you can't practice normal hand hygiene or there is a contagious illness going around, hand sanitizers can be vital to your continued health.
Moist Hand Towelettes:  Those little towelettes that come in individually wrapped packets are great in that you can carry them in a pocket, a wallet, or even tucked in to your hiking boots.  Just make sure that the active ingredient meets the 60% or more alcohol criteria. 

Warning:  These towelettes do have a shelf life. This is due to the packaging.  The last thing you want to do is to store away a case of these little packets for SHTF only to open one up and find it is dried up. Or worse, it may clean your hands but not get rid of the germs.  A good rule of thumb is that they will stay viable for two years.  Keep that in mind if you are purchasing in quantity.

Antibacterial Soap: Nope. Don't pay extra for antibacterial soaps.  They are no better than regular soap and are rumored to promote bacterial resistance.  Colleen Rogers, a leading microbiologist at the FDA, said, " In fact, there currently is no evidence that over-the-counter (OTC) antibacterial soap products are any more effective at preventing illness than washing with plain soap and water." 

Household Disinfectant Wipes:  I am not a big fan of household disinfectant wipes. They are expensive and also environmentally unfriendly, since they are typically over packaged and are good for a single use only.  These wipes remove bacteria but do not kill it.  That means if you use a wipe on a germy surface, it needs to be tossed immediately, since  using it again on a second surface would merely spread the germs around. Despite the shortcomings, in a completely grid down scenario, these wipes can be useful.

Bleach:  For general household sanitation, chlorine bleach is a winner.  A good dilution is about 3/4 of a teaspoon per quart of water.  More than that is a waste and not necessarily better.  Just be careful or you might accidentally tie dye your clothing, your towels, and your carpeting with splatters of bleach.  Also be sure to rinse well since bleach is very caustic.

Note:  Use fresh, unscented bleach that is no older than six months.  Yes, bleach does have a shelf life.

Vinegar:  The Heinz corporation says that straight 5% vinegar will kill 80% of the surface germs and virus. Heinz says they can't make the claim on the bottle that it kills bacteria because of the EPA laws.  As silly as it seems, the EPA requires disinfectants to be registered as a pesticide.  Still, vinegar is great to have on hand since it can be used in many different ways.  It is less caustic than bleach and does not loose potency over time. As useful as vinegar can be, for Coronavirus, I recommend sticking with bleach.

Essential Oils:  Many essential oils have potent anti-bacterial and anti-viral properties.  This includes readily available lavender, oregano, melaleuca (tea tree), thyme, and lemon essential oils.  These oils can be mixed in a salve or with some witch hazel or aloe vera gel to produce an effective hand sanitizer.
Make Your Own Non-Drying Hand Sanitizer
Although I have stocked up on commercial alcohol-based sanitizers, I much prefer my own DIY sanitizer which is made using witch hazel and antimicrobial essential oils.  I have carried this version of sanitizer in my handbag for years as well as on many cruises where a good percentage of fellow passengers got norovirus.  I credit frequent hand washings, use of an essential oil diffuser in my stateroom, and my spray hand sanitizer with keeping me virus-free.
Portable Hand Sanitizer #1:  Add 30 drops of the Cold and Flu Bomb essential oil blend (above) to a 1-ounce spray bottle (like this one).  Top with witch hazel.  Spray liberally on your hands after using public restrooms or whenever you are exposed to a germy environment.  This is a 5% dilution.
Note: Normally I prefer an alcohol-free witch hazel but with Coronavirus, I suggest switching to an alcohol-based formula.
Portable Hand Sanitizer #2: Add 30 drops of your immunity blend to a 1-ounce spray bottle and top with witch hazel.  I actually prefer the cold and flu bomb version but since you can purchase an immunity blend (often referred to as thieves or thieves like blend), this second version is quick and easy and ultimately more cost-effective if you have no other use for the individual oils.
DIY Hand Sanitizer with Alcohol:  I am seeing this recipe all over the internet and for the most part, credit is being given to Anne Marie Helmenstine, who holds a Ph.D. in biomedical sciences.  I made a batch today and with the addition of aloe vera gel, it does not appear to be drying.  This recipe is thicker than those made with witch hazel or alcohol alone (too drying in my opinion) so it is best stored is squeeze bottle (like these) or a pump bottle.
2/3 cup 91% rubbing alcohol (isopropyl alcohol)
1/3 cup aloe vera gel
8-10 drops antimicrobial essential oil or blend (lavender, oregano, melaleuca (tea tree), thyme, lemon. immunity blends)
Note: See a recommendation for immunity blends in the Strategic Haul section at the end of this article.
BOGO HIGH POTENCY FORMULAS
20% Off Everything Else Using Code GAYELEVY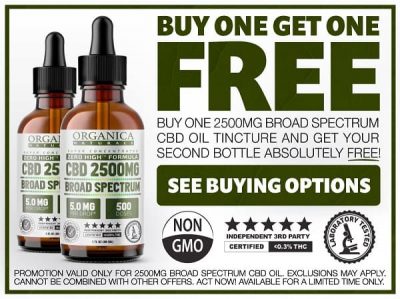 What to Expect During a Quarantine
In a word, boredom. 
Prepare yourself with an active Amazon Prime, Netflix or Hulu subscription and just in case there are power problems, download a selection of shows to your computer or laptop.  Downloading is free with an active subscription.  Stock up on hobby supplies, get some books from the library or for your Kindle and dig the board games out of the basement or addict. 
I have read accounts of passengers recently quarantined on the Diamond Princess and have also spoken personally with quarantined norovirus victims.  It is not fun to be stuck in isolation and boredom is likely.  Be very prepared with adequate means to keep yourself busy and well entertained.
Sites for Information
As I said at the onset, there is a dearth of credible information coming in from overseas (and especially China) about this virus.  I tend to think the worst and so it is my belief that we are not getting the full story.  I am on high alert.
So where do we go for credible information?  I believe the US CDC can be trusted albeit in a watered-down way.  Any way you cut it, the government is going to want to reduce the likelihood of panic and tell us as little as possible to keep us in the loop.  I am not saying this is dishonest, but that information is being presented so that it can be consumed by the lowest common denominator.  Let's be real.  Those of you that are preppers are more likely to recognize that the information that is publicly available is not the full story.  On the other hand, we recognize that mitigating panic is a good thing.
So where do you go for information?  There is the CDC at  https://www.cdc.gov/coronavirus/2019-ncov/index.html.   Another site for general information is the Harvard Medical School site and actually, their FAQ is quite informative.  There is where I found the following information about the transmission of Coronavirus by food service workers:
Can I catch the coronavirus by eating food prepared by others?

We are still learning about transmission of COVID-19. It's not clear if this is possible, but if so it would be more likely to be the exception than the rule. That said, COVID-19 and other coronaviruses have been detected in the stool of certain patients, so we currently cannot rule out the possibility of occasional transmission from infected food handlers. The virus would likely be killed by cooking the food.
Again, very general information which, to many of us will be like Pablum. 
One potentially good source of information may be close to home.  You can stay on top of what is going on in your local community by checking in with your city or county health or emergency services department. Questions you may see answered are how many cases are there in my community and how many deaths?   Are there local closures or cancellations I need to know about?  What are the risks locally?  Is there a local state of emergency?
Understand that not much is known yet about how this virus is spreading in communities where there appears to be no commonality with China and other overseas travel to Asia.  Because of these unknowns, sources of in-depth, credible information are difficult to find.
I wish I could recommend other sources for you to follow but I can't.  Just being honest here.
Summing It All Up
While the present risk of getting Coronavirus here in North America is considered low, things can change rather quickly.  Until more credible information is available and we learn more about transmission and incubation periods, we just don't have a good feel for if, when, and how we will begin to see more cases in our own country. 
And me personally?  I am being extra cautious and employing all of the strategies, as common-sense as they are, described in this article.  I have a nightly discussion with my husband, Shelly, about the next steps in our pandemic preparedness strategy and we both are prepared to hunker down until this passes.
My message to you is this: we all need to be ready, if needed, to lock down and wait Coronavirus out in isolation and with a level of personal and household hygiene that exceeds anything we have done before.  This is especially true for those of us that are older and for those with underlying health issues.
Finally, please do not go online to perpetuate political divisiveness relative to this virus.  To do so is totally unacceptable regardless of how you feel and who you support in the coming election.  As always, take what you read in the social media and from the MSM with a grain of salt.  Do your own fact-checking. Many media sources (and this includes the alternate media) have their own agendas and what they say may not be in your best interest.
Stay safe everyone. 
Yours for a Joyful Life,
Gaye
Strategic Haul
When I began writing this post, I made a point of telling my Facebook followers that I was sickened by the commercialization of the Coronavirus and that I wanted to write a no-pitch post.  I was subsequently asked to please include links to the products that I personally and so, on a limited basis, I have done so, especially with the essential oil products I use.  That said, I want to reiterate that the threat of a pandemic is not something we should hail as a way to make money or to make a political point. 
And that, friends, is all I am going to say about that.
Nitrile Gloves:  At least locally, I am not seeing shortages.  We use nitrile glove in the kitchen for meal prep, when administering first aid, and now, having them on hand for when we venture away from home.  Last I checked, Costco was still well-stocked with nitrile gloves in all sizes.
Protective Goggles:  Also consider these inexpensive "over the glass" eyewear protector.  As of this writing, these are less than $2.
Protective/Immunity Essential Oil Blends:  I started out using Shield, from Spark Naturals.  Now I make my own immunity blend.  If you prefer a ready-made blend, consider the following from brands I trust:
Spark Naturals Shield (5ml) or Shield (15ml)
Plant Therapy Germ Fighter
Now Foods Natures Shield
Edens Garden Fighting Five Blend
AromaSoft Lifetime Essential Oil Diffuser:  As with many of the products I promote, this diffuser is not going to be the cheapest on the block, although $20 is not bad especially when I used to pay $60 or more for a diffuser.  This BPA-free diffuser puts out a strong mist that can fill a room.  All that in spite of its size.  Plus, it comes with a lifetime warranty.
~~~~
Like this? Be sure to visit Strategic Living on Facebook and Pinterest!  To learn more about Gaye, visit her ABOUT page.
Stay Informed!  Sign up and be the first to learn about something new at Gaye Levy's Strategic Living Blog 

Want to give CBD Oil a try?  Get a 20% discount using code "gayelevy" at checkout.  Free shipping on orders over $100 and a 60 day return policy.
~~~