I have tired hands.  Working hands. Old hands.  And it shows.
When I was in my thirties, someone told me that you can always tell a woman's age by her hands.  Looking at my mother at the time, I knew that was true and as I have aged, I am starting to see my own hands become thin-skinned, spotted, and knarled a bit. 
I suppose I should consider myself lucky since although I have bumpy arthritic fingers (which can happen at any age), they do not hurt.  That said, I have always taken pride in my nails.
I do my own manicures, topping my mid-length nails with a coat of clear nail strengthener.  Side note: my toenails are pink but that is another story entirely.  Sadly, though, something happened over the summer months and by September my nails were in shambles. 
There were severe cracks and ridges that ran the length of the nail and as soon as there was even the tiniest bit of length, they crumbled.  Knowing that my eating and nutritional intake from real food was sound, I decided to attack the problem externally using essential oils.
Voila! 
My nails are now back to normal with very few ridges and cracks.  Even though my hands are not as attractive as they used to be, my nails look great. 
Here is the nail serum I came up with.  It uses just three, inexpensive essential oils and olive oil.  Are you ready to have beautiful nails?
DIY Nail Serum Using Essential Oils
In the past few years, I have experimented with various brands of essential oils to see if the price made a difference.  In some cases yes, especially when dealing with the number of fakes that are sold on Amazon, eBay, and elsewhere.  In other cases though, I have swapped out pricey EOs for less expensive brands and been met with great success.  The efficacy of my homemade concoctions was just as good.
Two brands that come to mind in the less expensive category are Plant Therapy and NOW Foods.  As I use up my stash of EOs from Spark Naturals, I make replacements from these two brands.
For this nail serum that delivers such great results, I used oils from NOW Foods.  The total cost is less than $20 for all three.  The olive oil I used was from Costco and came from my kitchen.
DIY Nail Serum
Ingredients & Supplies
10 drops Cypress essential oil
10 drops Rosemary essential oil
10 drops Lemon essential oil
10 ml Roller Bottle (such as these)
Olive oil
Directions
Add the essential oils to a rollerball then top with olive oil.  Apply to the base of your nail, at the cuticle, twice daily.  The oils mostly absorb but after a minute or two, gently massage the oils into your cuticle.  This is approximately a 10% essential oil dilution
Tips
If you already have 5ml roller bottles, use half the amount or 5 drops of each essential oil.
Although I have not tried it, based upon their absorption properties, you can substitute Sweet Almond oil or Jojoba oil for the olive oil.  I do not recommend coconut oil because for me, at least, it was too greasy.  Your mileage may vary.
Suggested reading: The Snarky and Surprising Truth About Essential Oil Companies
Summing It All Up
Some of you may know this but during a period of unemployment in the 70s, I became a licensed manicurist.  Although I never practiced the trade, it meant that I knew that the issues with my nails stemmed from the nail matrix.  This is the area underneath and below the cuticle and this is where all of the nail bed and nail plate nourishment comes from. 
If you are interested in learning more, check out this article Nail Matrix Function and Anatomy.
Finally, I want to apologize for copping out on essential oil articles this past year.  I have been so enthralled by CBD and its multitude of benefits, that I tend to forget to share some of the many essential oil concoctions that have contributed to my well-being. 
In some cases, CBD and essential oils work together in a synergistic fashion.  This is especially true salves used to mitigate joint pain.  Layering CBD Salve with an essential oil salve compounds and enhances the benefits of each, at least for my husband who has a greater need for relief than I do.
At the end of the day, plant-based remedies deliver great results and can eliminate the need for over-the-counter products.  Still, with a severe injury or illness, it is best to consult a qualified doctor or nurse practitioner.
Yours for a Joyful Life,
Gaye
Strategic Haul
For years, bloggers, including myself, have relied upon ads and commissions to support themselves and their websites.  Now that I am retired, I don't have ads nor do I count on commissions for much more than to cover website costs of about $30 per month plus security and audit costs.  Not a lot, for sure, but it does add up.  Thank you in advance for any small purchases you make using my links.  I speak for all bloggers when I tell you that your loyalty is appreciated. 
Here are products related to today's article.
NOW Foods Essential Oils:  Admittedly, I used to be an EO snob.  Since I am no longer working, I now try to cut corners/expenses whenever I can.  I have been extremely happy with the essential oils from NOW Foods, including Cypress, Rosemary, and Lemon EOs.
Double-Sided Washable Nail Files:  I just had to share these inexpensive nail files/emery boards with you.  What a bargain at less than $5 for 15 files!
Roller Ball Bottles:  I admit to a bias when it comes to jars and bottles for my homemade salves and serums.  The brand I prefer is Vivaplex and I have never been disappointed.  In all the years I have been doing this, I have never had a cracked top of a leaker.  Their rollerball bottles come in amber, blue, green, and clear.
BOGO HIGH POTENCY FORMULAS
20% Off Everything Else Using Code GAYELEVY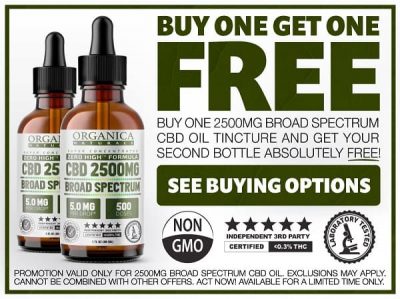 ~~~~
Like this? Be sure to visit Strategic Living on Facebook and Pinterest!  To learn more about Gaye, visit her ABOUT page.
Stay Informed!  Sign up and be the first to learn about something new at Gaye Levy's Strategic Living Blog 

Want to give CBD Oil a try?  Get a 20% discount using code "gayelevy" at checkout.  Free shipping and a 60 day return policy.
~~~