I have always had a hate relationship with the dark.  It started when I was a child and has continued throughout adulthood.  To this day, I rarely close the blinds and even when I do, my window coverings still let in a lot of light.  
It is for this reason that ten years ago I started collecting (hoarding?) flashlights and lanterns.   It was not long after that when a fellow named Ron Brown reached out to me with an advertising inquiry and the rest, as they say, is history.
Remember the 2000 hour flashlight?  Yep, it was Ron who shared that technique with us in one of his books.  He then went on to publish a series of books on non-electric lighting, each one addressing different methods of producing light without the benefit of electricity. 
This brings me to last summer when, on a camping trip, I decided to brush up on my non-electric lighting knowledge and pulled Ron's books from the archives of my Kindle.  Of all of them, it became apparent that one stood out in its simplicity, availability, and usefulness.  That was Book 2: Olive Oil Lamps &c.
Why this book and not one of the others?  Cooking oil, including lard and shortening, is commonly available, inexpensive, and non-toxic to pets and children.  Even if cooking oil is old, it can still be used to create light when coupled with strands of a dollar store string mop used as a wick. 
Brilliant!
So why is this relevant?
In an emergency situation when it appears that mother nature or human nature is out to get you, having light can be comforting.  It also affords you an opportunity to cook, read, play cards, interact with others, and basically keep your mind occupied during a SHTF situation.
Let me be clear: at some time, the power WILL go out for an extended period of hours, days, or even weeks.  It is not a matter of IF but WHEN.
I recently reached out to Ron with some interview questions. He graciously responded and has also ponied up a print copy of his book to use as a giveaway. He also offered this nugget suggesting what could happen if we were faced with a global pandemic:
"Not to editorialize BUT when the Wuhan coronavirus spreads and the lights go out because the power-company workers are all quarantined along with the rest of us, this book will come in handy. That's supposed to be a joke but somehow it doesn't sound very funny at the moment."
Enjoy the interview and be sure to enter the giveaway!  (The Giveaway has ended).
An Interview with Ron Brown, Author of the Non-Electric Lighting Series
Let us start out by learning a little bit about you.  I know you live in a small rural community and that you chop a lot of wood.   Tell us about yourself and how you ended up where you are today.
Born 1940. Attended a one-room schoolhouse. Had a pony as a child and a horse as a teenager. Graduated college on the dean's list.

Speaking of genealogy, I joined The Sons of the American Revolution in my 20's. Married 3 times. Delivered 2 babies at home. My second wife and I had a "his, hers, and ours" marriage with custody of — gulp! — 11 children.

At 42 I published my first magazine article in Countryside. Heated with firewood most of my life in addition to raising a vegetable garden and livestock. Third wife is from the Philippines; she and I taught country-western dancing in the 90's.

Worked as an engineering supervisor, production control supervisor, and consultant. Retired at 62 and began collecting Social Security but received a job offer I couldn't refuse in Canada.

Finally, at 65, I REALLY retired.
Why did you write the book series on non-electric lighting?
When I began working in Canada (August 1, 2003), the company put us up for 3 months in a furnished luxury townhouse (bedding on the beds, dishes in the cupboards, pool, maid service, all that). As a consequence, we brought no preps with us.

Two weeks later (August 14) the lights went out in the entire northeast for several days. We had no food in the cupboard, no Canadian money, and not so much as one candle for lighting. When the sun went down it got dark.

Later on my wife confessed, "You don't know how close I was to begging you — I'm scared. I don't care about the job. I don't care about the money. Let's go home." (I never told her there wasn't enough gas in the car to get back to the border.)

That blackout was the impetus for the eight-book Non-Electric Lighting Series. It's been well received. Today, whenever I feel sorry for myself, I go to Amazon and browse the reader feedback. Gee, maybe I'm not such a bad guy after all.
Tell us about the book we are featuring today.  How did it come about and what is the most important take-away?
Today's book, entitled Book 2, Olive Oil Lamps &c., is part of the Non-Electric Lighting Series.

The books in the series range from simple (candles) to sophisticated (pressure lamps that burn alcohol). Olive Oil Lamps &c. is on the simple end of the scale. Such lamps hark back to biblical times.

True, the light produced by a vegetable oil lamp is modest. But, after all the flashlight batteries have run down and the Coleman mantles consumed and the kerosene exhausted, babies will still insist on being born at midnight.

The most important take-away?

Olive Oil Lamps &c. may surprise you with all the different ways there are to improvise a lamp in an emergency but please remember that you must actually try these things. You need to know, ahead of time, what works for you. After all, knowing how (theoretically) to change a car tire is one thing. Actually changing a car tire can be quite a different thing. Ditto for olive oil lamps.
Do you consider yourself a prepper, a homesteader, both, or something else?
I was a homesteader back in the heyday of Mother Earth News. (Even published an article there once.) Homesteading morphed into survivalism and thence to prepping.

Knowing how to manage whatever life and fate (not to mention the government) pitches your way is (IMHO) the important thing, not the name by which you call it.
What would you recommend as the first prep-step to a millennial just getting started?
PUT DOWN YOUR CELL PHONE.

Consciously practice situational awareness. What if your wife went missing this afternoon? Could you tell the police what she was wearing when she left the house? Or how her hair was arranged? The kind of purse she was carrying? Was she wearing her rings?

How can I say this politely . . . Wake up!

There's a game you can play (called "Kim's Game") to improve your situational awareness. I discovered it very recently so cannot attest to its effectiveness. But it does look like fun. Here's a link: Using Kim's Game to increase your observational skills.

As for second steps, skills are more important than material possessions. Your hoard of barter goods — silver dimes and candles and canning jar lids — will be depleted soon enough.  Knowing Morse code or how to repair zippers or how to bake bread — skills — will be much more important in the long run.

The guy with two kids and a house mortgage doesn't have much extra money to invest in trade goods anyway. But he can pay his house mortgage while studying algebra at the kitchen table each evening. He can pay his house mortgage and acquire skills at the same time.
As an author in the preparedness/survival niche, in what way have you, personally, prepped?
I'm retired so the choices available to me are different from those of many people.

My personal preps include (1) living in the country near a stream of water, (2) growing a vegetable garden each year; experimenting to see what grows best; saving open pollinated seed; and keeping a written diary, (3) raising poultry and hatching chicks, (4) accumulating (via eBay) a good selection of quality hand tools, (5) planting fruit trees, and (6) joining local social organizations.

Food, water, and friends look like the big hitters.
Do you feel you are adequately prepared and if not, what prep area concerns you most?
Adequately prepared? Heavens no. The array of bad stuff lurking around out there, just waiting to happen, both natural and man-made, is overwhelming. I'll never be fully prepped.

The prepping area that concerns me most is medicine.

If the grid goes down for an extended period, there will come the day when I (or people close to me) will run out of blood pressure meds or diabetes meds or Prednisone. So we need to be knowledgeable about alternatives — colloidal silver, Hulda Clark zappers, CBD oil. Everyone should have a copy of the book "Where There Is No Doctor" but there are no good answers to this one. Ditto for dentistry.
Have you ever lived through a real disaster and therefore had to get by on only your wits and your preps? If so, for how long?  What were some of the mistakes you made along the way?
Some extended power outages and a couple instances of flooding (or threat thereof) where we had to evacuate are the only "real disasters" I've encountered. So you could say I've lived a sheltered life. Then again, I do not own a house straddling the San Andreas Fault. Nor do I live in a home bordering an atomic power plant. Nor in a city that rhymes with Detroit.

And that's all a matter of choice, not luck.

In my early 20's I was at home with my folks during an extended blackout. They lived on a side road and the electricity was off for over a week. A neighbor lady (a widow) and her college-age daughter were also without power and stayed with us for the duration. We all survived the ordeal but I did have to get by on my wits and my preps. It was a learning experience. I learned that blackouts can be fun. Just don't get caught.

The most serious prepping error I ever made was the 2003 blackout (mentioned earlier) when my wife and I went to work in Canada. I was seduced by the opulence and seeming security of the situation. We left a well-stocked and/or prepped home in the states and went to live in a foreign country with little more than a change of socks and a toothbrush.

Not a real good plan. Trust me.
What is your favorite survival, disaster, or post-apocalyptic book or film or TV show?
I afraid I don't have any favorites. They're not realistic in my view. In reality you will not drive around for long on the gas you siphon out of abandoned cars. And those cars will be full of dead bodies that stink. Which movie is it that shows rotting human corpses covered with flies?

The movies do show 1800-era farming with chickens running around the yard. It's romantic, perhaps, but where do those birds come from?

To have chickens without electricity you need hens that go "broody" and stop laying eggs and "set" for 21 days on fertilized eggs and hatch them. In round numbers, such birds no longer exist. Chickens have had the broodiness bred out or them. On purpose. Broody hens were replaced with electric incubators fifty years ago.
Do you ever suffer prepper or homesteading burnout and, if so, how do you deal with it?
We go dancing every week. It's called having FUN.
I believe that living a strategic life is something each person must do on their own terms.  How do you and your wife, Carmi, quantify living a strategic life and what goals have you set to ensure that you live a joyful life going forward?
Carmi and I live a simple life. We have never set formal goals. We have no "agenda."

We accept life as it comes to us and cope with it as best we can. We're partners. Sometimes (while sleeping in and snuggling on a lazy Sunday morning) we think of it as "us against the world." We give each other space. Retirement would be tough in a tiny high-rise apartment so thank heavens our place is big enough that she can work in her flower beds and I can tinker in my workshop and we can stay out of each other's hair. She has friends and clubs independent of my friends and clubs. But most importantly, she cooks the food and washes the dishes. That's her part. I eat the food. That's my part. Fair is fair.

She smiled when she read this. I love her.
Privacy concerns notwithstanding, where can we find you in social media?
My Facebook Business Page would be the best way to contact me: https://www.facebook.com/sittinginthedark/.
Is there anything else you would like to share with my readers here at Strategic Living?
Yes. Let me wax philosophical for a moment.

Back in that one-room schoolhouse I was taught that America never fought an unjust war; that America never lost a war; and that God was on our side. Our enemies might lie, steal, or torture people but America? Never! (You might call it an idealized view of the world.)

The Bible says, "For whatsoever a man soweth, that shall he also reap." Galatians 6:7 (New Testament). In other words, if you do something bad it will come back to haunt you.

There are things over which we, as individuals, have control. And other things over which we lack control but have influence. And yet more things over which we have neither control nor influence.

Will I live to be 100? I don't have complete control over that but I do have influence.

There are other things over which I have neither control nor influence. Stuff that happened before I was born.

Stuff that's a complete surprise to discover online or in the newspapers. Hiroshima and Nagasaki. The fire-bombing of Dresden. Abu Ghraib in Iraq. Guantanamo Bay in Cuba. Civil forfeiture. Our record of broken treaties with the American Indians.

One-room schoolhouses notwithstanding, I could likely compile a list of bad things we've done faster than my brother-in-law could make up excuses. But maybe not. He's pretty good.

Point is, you don't have to analyze highfalutin economics or environmental degradation to know that future hard times are a certainty.

Proud as I am to be an American — eligible to join the Sons of the American Revolution, the Sons of Union Veterans of the Civil War, and The Mayflower Society — I'm convinced that the Bible reigns supreme and that we, as a country, have some unpleasant things to answer for. Justice will be done, guaranteed. Guaranteed in writing. "For they have sown the wind, and they shall reap the whirlwind." Hosea 8:7 (Old Testament).

So . . . are there any steps we can take to protect ourselves and our loved ones?

Yes, of course. But it's a very individual thing. For me, "prepping" might mean learning a second language or getting a second passport. For you it might mean learning home canning how to use a treadle sewing machine. But choosing to prep for future adversity is one of the few things in life over which we, as individuals, do have control. Total control.

Peace out.
The Giveaway
To enter the giveaway you will need to use the Rafflecopter below.  There are multiple ways to enter so chose as few or as many as you like.
As is my usual style, you can earn multiple entries by answering what I like to call a "giveaway question" in the comments below.  The question for this particular giveaway is very simple:
What is your tool of choice when it comes to non-electric lighting?
Note that if you do leave a comment, you still need to indicate you have done so in the Rafflecopter.
If you are experiencing a problem accessing the Rafflecopter widget, try this link instead: http://www.rafflecopter.com/rafl/display/5d6e55118/?
Fine Print:  This giveaway will end on February 20th at 12AM MST.  The winner will be notified by email.  The winner must confirm within 48 hours or an alternate will be selected.  This giveaway is open to US mailing addresses only.
BOGO HIGH POTENCY FORMULAS
20% Off Everything Else Using Code GAYELEVY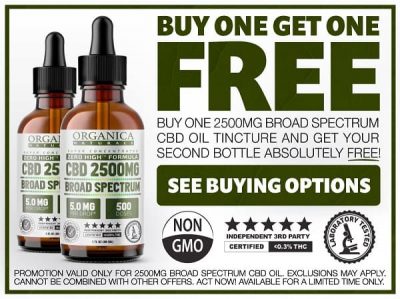 Summing It All Up
It has been my experience that a person's life becomes divided into chapters.  Some are definable: going to college, getting the first real job, marriage, homeownership parenthood, retirement; the list goes on.  Other chapters in life sort of happen and it is only after the fact, and often years later, that you realize that a life shift has happened.
Such is the case with living a self-sufficient, preparedness lifestyle. 
No matter how you define it, being prepared is a form of insurance that may or may not be needed down the road.  As Ron suggests, and as books such as this one prove, being prepared is not buying fancy gizmos and expensive gear.  It is having some skills and an interest in doing stuff.  It is taking control and living strategically while taking time out for fun.
This book and others like it are important because no one wants to be left in the dark.
Yours for a Joyful Life,
Gaye
Strategic Haul
If you are impatient and prefer to purchase a copy of Ron's book (or any of his other books) now, you can do so using this link: Book 2, Olive Oil Lamps &c.  The book is available in both print and Kindle format. You can also check out the complete eight-book series.
The New 2000-Hour Flashlight: The first edition of this book showed how to modify one flashlight, a specific Eveready model, such that it ran 2000 hours on one battery. That book was republished when Eveready discontinued the flashlight.  This edition shows how to obtain extended run times using other brands, one of which runs 2200 hours, better than the original. (Incidentally, 2200 hours equates to three months of continuous running, night and day.)
~~~~
Like this? Be sure to visit Strategic Living on Facebook and Pinterest!  To learn more about Gaye, visit her ABOUT page.
Stay Informed!  Sign up and be the first to learn about something new at Gaye Levy's Strategic Living Blog 

Want to give CBD Oil a try?  Get a 20% discount using code "gayelevy" at checkout.  Free shipping on orders over $100 and a 60 day return policy.
~~~