I am normally a happy person that likes to think of myself as peaceful and loving with a kind heart and gentle soul.  Alas, current events have me questioning myself, suspecting everyone, and trusting almost no one.  I hate that I am accused of being systemically racist and living a life of white privilege even though nothing could be further from the truth.
There are many elephants in my room.
Sadness, boredom, and even a bit of depression lurk in the recesses of my daily life.  I say this with the knowledge that I was mostly prepared for the multiple SHTF events that have occurred this year.  That said, I was not and am not immune to the long-lasting effect of being locked down in social isolation.
This is not the way I want to live this chapter of my life and I suspect many of you do not as well.
A popular podcaster that I follow likes to remind us that if things are not right in your world, do something.  Don't sit on your bum fretting, but act.  Talk.  Open yourself to discussion and, like I said, do something. 
And that, my friends, is the topic for today.
Be a Do-er
Becoming a Do-er can take different forms.  In my case, doing translates into self-sufficiency when it comes to food security, first aid and medical needs, household maintenance, and personal care. 
Am I 100% self-sufficient?  Of course not, and actually, it is my belief that 100% self-sufficiency is a myth perpetuated by those who need to justify their way of life.  On the other hand, 50 – 80 % self-sufficiency is not only attainable but a reasonable goal.
Years ago I wrote about this myth as it was being perpetuated by homesteaders that self-righteously claimed they were "grown-up preppers".  I leave it up to you to come up with the appropriate expletive to issue as a response.
A do-er can also be an activist for change.  The obvious way to do this is at the ballot box but in today's era of all sides claiming fraud, the validity of the fair and just elections is anyone's best guess.  Running for office, even at the most grassroots level, is another way to affect change.
There is no magic wand for becoming a do-er because doing is a mindset.  It is a quest that dictates you turn your back on complacency and refute control of your daily life and destiny by power-hungry politicians who think they are better than you.  Doing something takes guts, gumption, and fight. 
Are you up for it?
Create a Social Bubble
Something I have learned these past six months is that having social contact is important.  A loner by nature, during the first weeks of the pandemic lockdown nothing much changed in the way I went about my daily life.  And then something clicked, and I don't mean that it a good way.
Freedom of choice was taken away and the things I love to do were no longer an option.  Retirement, as I had envisioned it, was becoming a sham.
Realizing that social interaction was far more important than I had ever imagined,  I worked to create what is called a social bubble.  There are many definitions of the "social bubble" but the way it works for me is this:
Identify individuals that are trustworthy, in good health, and like-minded and agree to socialize with each other while maintaining adequate social distancing, especially indoors. 

In order to limit undue exposure to sickness, pick up to six people and only socialize with this small group either singly or together.  If anyone in the bubble has a sniffle, runny nose, or other potentially contagious ailment, stay outside the bubble until the issue is resolved. 

Use an abundance of caution to do not judge last minute cancellations or an unwillingness to get together.
So how has this worked? 
Whenever I felt as though I simply could not stand it any longer, I would make plans to get together with friends in my social bubble.  This involved happy hours, dinners, and sometimes just walking together at the park.  For my husband, Shelly, this also included nine holes of golf, always with the same group of pals. 
Having a social bubble has prevented feelings of isolation and added a bit of fun to a life that has been mostly boring. That is not to say that boredom does not happen.  After all, there is just so much reading", binge TV watching, soapmaking, and adult coloring that I can do without saying enough is enough.
Will We Become the Next Venezuela?
So now we get to the nitty-gritty.
Any discussion of how to act and what to do needs to begin with understanding the consequences of big government and socialism.  For ten years, since 2010,  I have had a concern that the country I love will become the United Communist States of America and if I thought we were headed in that direction in 2010, I now feel the same only ten-fold. 
The idea of unilateral government control of daily life scares the heck out of me.  Will my home be taken away?  What about my bank accounts?  Will I be forced to trade-in the rewards from  50+ years of hard work to support criminals, illegals, thugs, and the likes of anarchists?
Interestingly enough, it was also in 2010 that Hugo Chávez, the president of Venezuela, declared an economic war on Venezuela's upper classes as industry was further nationalized and control of food, energy, and healthcare become the purview of government.  Does any of this sound familiar to you?  I don't know about you but current political rhetoric is telling me that we should be wary of this same type of 21st-century socialism coming to the United States. 
Think about this. 
Sixty years ago, Venezuela was a very rich country and the envy of other nations.  They were a leading exporter of oil, and there was a robust middle class.  Today, Venezuela is ranked 179 on the World Economic Freedom Index, second from the bottom above North Korea who is last at number 180.

[source: https://www.heritage.org/index/ranking]
Now don't get me wrong.  Although I identify as a conservative, I very much believe in social programs to help needy Americans.  I also believe that equality regardless of race, religion, sex, or gender identity is our right as a member of the human race.  I do not believe that those in our country that are here illegally deserve a single dime of taxpayer money. 
Harsh?  Maybe, but that is what I believe.  Here illegally?  Either go home or find a way to pay your way just like the rest of us.
More Insights
I can not take credit for the following bullet points and in fact, they were created by an anonymous source.  Read them.  You may not agree or even believe all of them but my guess is that at least half will resonate.  [Hat tip to Frontpage Mag]
Women are upset at Trump's naughty words. They also bought 80 million copies of 50 Shades of Gray.

Not one feminist has defended Sarah Sanders. It seems women's rights only matter if those women are liberal.

No border wall. No voter ID laws. Did you figure it out yet? But wait… there's more.

Chelsea Clinton got out of college and got a job at NBC that paid $900,000 per year. Her mom flies around the country speaking out about white privilege. 

And just like that, they went from being against foreign interference in our elections to allowing non-citizens to vote in our elections.

President Trump's wall costs less than the Obamacare website. Let that sink in, America.

We are one election away from open borders, socialism, gun confiscation, and full-term abortion nationally. We are fighting evil. 

They sent more troops and armament to arrest Roger Stone than they sent to defend Benghazi.

Sixty years ago, Venezuela was 4th on the world economic freedom index. Today, they are 179th and their citizens are dying of starvation. In only 10 years, Venezuela was destroyed by "democratic socialism".

Russia donated $0.00 to the Trump campaign. Russia donated $145,600,000 to the Clinton Foundation. But Trump was the one investigated.

Nancy Pelosi invited illegal aliens to the State of the Union. President Trump invited victims of illegal aliens to the State of the Union. Let that sink in.

A socialist is basically a communist who doesn't have the power to take everything from their citizens at gunpoint … yet.

How do you walk 3000 miles across Mexico without food or support and show up at our border 100 pounds overweight and with a cellphone?

Alexandria Ocasio-Cortez wants to ban cars, ban planes, give out universal income and she thinks socialism works. She calls Donald Trump crazy.

Bill Clinton paid $850,000 to Paula Jones to get her to go away. I don't remember the FBI raiding his lawyer's office.

I wake up every day and I am grateful that Hillary Clinton is not the president of the United States of America.

The same media that told me Hillary Clinton had a 95% chance of winning now tells me Trump's approval ratings are low.

"The problem with socialism is that sooner or later you run out of other people's money"— Margaret Thatcher

Maxine Waters opposes voter ID laws; she thinks that they are racist. You need to have a photo ID to attend her town hall meetings.

President Trump said, "They're not after me. They're after you. I'm just in their way."

Now, go back and read this again like your future depends upon it. Because it does.
BOGO HIGH POTENCY FORMULAS
20% Off Everything Else Using Code GAYELEVY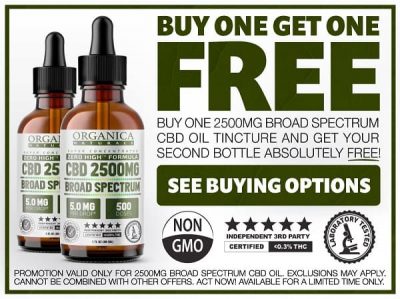 Home of the Brave, Land of the Free
I believe in the American flag and everything it stands for.  I also consider the United States National Anthem sacred and will not kneel and will not support organizations that condone it.
Along those lines, a few weeks ago when I was totally bummed out, I asked my husband, Shelly, to sing the National Anthem for me.  I share it with you today.
And just so you know, in spite of our current national woes, I still believe that the United States of America is the greatest country ever formed in the history of humanity.  
Summing It All Up
I have never considered my online presence to be journalism.  Instead, I have always maintained that what I write is an opinion that is based on personal experience, thought processes, and realtime analysis.  In addition, much of what I write is done to give voice to those that may not have an audience.
More than anything, writing helps me clarify who I am and what I stand for.  You can agree or not.  Remember, everyone is welcome here.
Yours for a Joyful Life,
Gaye
Strategic Haul
Note:  I am an affiliate for Organica Naturals and receive a commission when you make a purchase.  That said, I have tried CBD from a number of companies and feel Organica has one of the better products available at a price that is not crazy ridiculous.
It goes without saying that I have become a huge advocate for CBD Oil.  Not the fake stuff you get on Amazon but the real deal.  Interested in learning more?  Here is some recommended reading.
What You Need to Know About CBD Oil
What I Learned Using CBD Oil
Homemade CBD Salve that Really Works
CBD Dosing: How Much CBD Should I Take?
And my favorite CBD Oil company? Organica Naturals is where I purchase CBD for personal use.  I prefer the Full Spectrum CBD Tincture whereas my husband prefers the Full Spectrum Capsules (which are too high of a dose for me). 
BOGO HIGH POTENCY FORMULAS
20% Off Everything Else Using Code GAYELEVY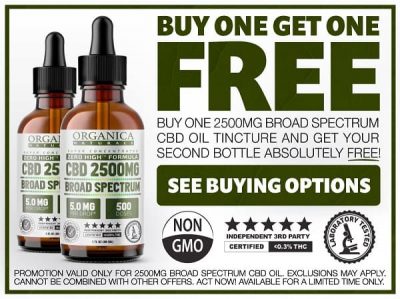 Regardless of what you choose, all Organica Naturals products include free shipping and a 60-day no questions asked guarantee.  Plus, if you use the code "gayelevy" at checkout, you will currently get a 20% discount if no other discounts apply.
~~~~
Like this? Be sure to visit Strategic Living on Facebook and Pinterest!  To learn more about Gaye, visit her ABOUT page.
Stay Informed!  Sign up and be the first to learn about something new at Gaye Levy's Strategic Living Blog 

Want to give CBD Oil a try?  Get a 20% discount using code "gayelevy" at checkout.  Free shipping on orders over $100 and a 60 day return policy.
~~~