Is the outdated and expired food in my cupboard safe to eat?  Do I really need to throw away food that is past it's "best buy" date?  These are age-old questions that are further aggravated by the fact the most food pantries and food banks will not accept outdated canned and packaged goods. 
I first wrote about this dilemma back in 2015 (link below) and to the best of my knowledge, nothing much has changed.  I still stand by my premise that best-buy and sell-by dates are mostly a CYA imposed by food producers. 
There are some exceptions of course:  meats, deli products, certain dairy products, and tomato-based canned goods to name just a few.  I also know from personal experience that packaged dry goods such as cereals and crackers can easily become rancid and inedible over time.  All the more reason why proper food storage conditions and proper re-packaging are necessary if you want your food to be viable for years if not decades.
All of this and more is covered in my eBook, Prepper's Guide to Food Storage which you can get on Amazon. 
For a limited time, you can snag a free copy of my food storage eBook.  Although it was published late in 2013, the information is timeless and it still serves as a valuable reference to get you on the right track for storing food for the long term.
Link to get your free eBook from October 25 to 29:   The Prepper's Guide to Food Storage. 
Food Related Prepping Decisions
One of my peeps who has kept in touch over the years in Karen Skoog, also known on Facebook and Parler as Kaiya Tanaka.  Having studied food storage over the years, she recently decided to put her knowledge to the test.  Here is what she said, used with permission.
Prepping Decisions. Covid-19 month 5.

Last night I ate tofu that was 3 years past the sell by date. It was in aseptic packaging.   This packaging is great but does not have the indefinite shelf life of a can.

I opened it, smelled it, rinsed it. It smelled weird. Chemical weird, not rotten weird. So I steamed it for about 5 minutes on the stove then consumed half the pack with ramen including the soup.

It tasted fine. Actually it tasted good. So I've been waiting. It's been over 12 hours and it is very unlikely that I have food poisoning at this point.

Why did I put myself through this?

I am upset with myself that I have previously discarded tofu just like this. I really hate to waste food and was upset with myself for not properly rotating it.

More importantly, I ate it because this is REAL. In a true long term disaster, people including us, are going to be eating very questionable food. We will reach the point of eating ANYTHING. Even food that is obviously rotten. Boil the heck out of it and eat it anyway. I think it's hard to imagine the true desperation that will eventually ensue.
I concur with Karen when she says that what we are experiencing today is real.  There are health, political, and national security elements currently affecting our lives the future is becoming unpredictable. 
That said, if I were going to make a prediction (and I am not), the current state of dissension and disarray will likely lead to increased food insecurity.  The moment is now to get your food storage in order.
Important Links
What You Need to Know About Expired Food by Gaye Levy posted on Backdoor Survival.
Prepper's Guide to Food Storage: A Practical Guide to Storing Food For the Long Term free for a limited time on Amazon.  Valid dates are Oct 25-29.
Amazon.com – Read eBooks using the FREE Kindle Reading App on Most Devices  It always surprises me to learn that folks do not realize you do not need a Kindle to read Kindle books.  Amazon has a free reading app that allows you to read Kindle books on almost every computer, tablet, smartphone, or any other gizmo you can think of.
BOGO HIGH POTENCY FORMULAS
40% Off Everything Else Using Code GAYELEVY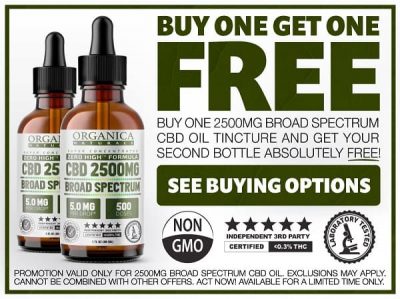 Summing It All Up
I know that I have promised a lot since retiring but have mostly failed to deliver.  That includes a major update to my food storage book.  Alas, I am taking a different approach and am co-writing a new book with my long term friend, George Ure at Urban Survival.  The book will cover not only food storage but also living strategically in a world that is reimagined as 2025 or 2030.  At least that is the plan.
For now, though, stay safe, stay healthy, and for heaven's sake, ensure that you have enough food to get you through any type of crisis or disaster.  If nothing else, you can stock up on the old standbys, beans, and rice, which are inexpensive and will last forever
Yours for a Joyful Life,
Gaye
Strategic Haul
Back in the day, I would end each article with a list of products related to the post.  In all cases, these were products I purchased myself, used, and felt comfortable recommending.  Many of the products I now use can be found on the Resources Page.  In addition, here are today's suggestions, aptly named the "Strategic Haul".
The Prepper's Guide to Food Storage:  This book will give you all the details you need to embark upon a food storage program.  It includes tips and tricks for ensuring your food will remain safe to eat and tasty for the long term.
You have heard me say this before.  My goal is to get this book into every prepper's hands, even if it means for free.  Amazon allows me to offer the eBook version for free for 5 days every three months and that moment is now.
Link to get your free eBook from October 25 to 29:   The Prepper's Guide to Food Storage. 
With my goal of getting this eBook into everyone's library, I hope you will share this post in all of your FB groups and amongst your prepper friends.  I would be grateful!
CBD Oil from Organica Naturals:  CBD Oil has worked wonders to calm my anxiety and help me sleep.  I don't take a lot – just 6mg – but without it, my mind wanders at night and I toss and turn with abandon.  My preferred vendor is Organica Naturals.  You will not be disappointed but if you are, they offer a 100% refund guarantee.
BOGO HIGH POTENCY FORMULAS
40% Off Everything Else Using Code GAYELEVY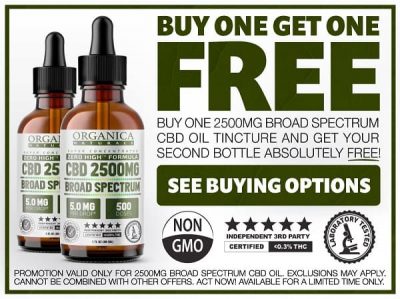 To learn more, educate yourself with the series of articles I have written describing my personal experience with CBD.
What You Need to Know About CBD Oil
What I Learned Using CBD Oil
CBD Dosing: How Much CBD Should I Take?
Homemade CBD Salve that Really Works
Create a CBD Rollerball for Joint & Arthritis Pain Relief
Like this? Be sure to visit Strategic Living on Facebook and Pinterest!  To learn more about Gaye, visit her ABOUT page.
Stay Informed!  Sign up and be the first to learn about something new at Gaye Levy's Strategic Living Blog 

Want to give CBD Oil a try?  Get a 20% discount using code "gayelevy" at checkout.  Free shipping and a 60 day return policy.
~~~