A couple of years ago my pal George Ure posted this piece on "Real Prepping" on his website.  At the time, he gave me permission to share it here, but for one reason or another, I did not.
Given the world and domestic situations at the moment, I believe it is a good idea for all of us to inventory our preps and make plans to bolster our supplies, skills, and most importantly, attitudes.
These are scary crazy times and many of us can sense an imminent attack on our way of life.  Wait. Hasn't this already happened? 
Indeed, the Stuff has already Hit the Fan.
What is Real Prepping?
Real Prepping is largely the practice of reasonably anticipating the future and having a plan to ensure that you will always have lots of those things that separate rich and successful people from the poor loser class.
I'm talking about CHOICES.
People are not really clear on today's web about what "Prepping" really is.  Let me tell you what it is not.
· It is NOT making people paranoid about how to be an "urban survivor" and monetizing that.  Concept thieves, sheesh.
· It is NOT about selling a zillion tons of freeze-dried food.  A little goes a long way.
· It is NOT about selling firearms.
· It is NOT about being paranoid and buying into hare-brained conspiracy theories.
· It is NOT about buying anything "tactical."  You need to be more dangerous unarmed than armed….
To us, Prepping…
· IS about situational awareness and "owning your environment."
· IS about living in a stress free setting where continuity of life is likely.  (Living at a nuclear ground zero is still a life-siting choice.)
· IS about always being able to select from a huge number of choices regardless of your income.  Choices come from the brain.  Money comes from work.  Brain's are on 24/7/365.
· IS about simultaneously seeing the Big Picture yet knowing that perception is the ultimate weapon.  Change your perception point every few minutes and unlimited creativity follows.  Oh, success at anything you put your hand to, as well.
Try this for a takeaway:
There's an old saying "I've been broke, but I've never been poor." We mentioned this principle now and then. Because?
· Broke people still have choices. Eventually, they can get money.
· Poor people fail to claim their  God-given right to question everything and accept nothing and change that which doesn't please 'em.  They are people of a broken spirit and that's harder to fix. Living by example
It's a radical way to live, but I can't think of a better way to navigate through life.
Source: Prepping is Choosing the "High Choice" Life by George Ure
Walking the Prepper Talk
Both George and I have been walking the prepper talk for years.  Granted, we have different styles.
George is out in the middle of nowhere, in Texas hill country.  He and his lovely wife live on a sustainable tree farm/ranch where internet access is sometimes dependent upon the weather. 
On the other hand, I enjoy a more cushy lifestyle, and while prepared for almost any contingency, I am not 100% sustainable if the grid were to collapse.  I split time between my primary residence where the winters are mild.  Summers, however, are spent at my mountain survival retreat.  I spend my days there watching a herd of elk grazing in my piece of Arizona forest land.  It is not a bad life.
As we move forward this year, both George and I are busy filling in the gaps.  If there is one thing that COVID, recent political strife, and big tech censorship has taught us, it is that we need to stay vigilant so we are not blindsided by new threats to our health (both physical and mental) and our personal security.  I don't mind telling you that I fear for our national security as our enemies around the world laugh at us and identify our weaknesses. 
This is a very real concern.
George's website, Urban Survival, is ramping up articles on solar, energy independence, gardening, and building things. This is in addition to his almost daily columns on the economy and markets.
I am getting ready to bring back some of the material from my old website (now, apparently dead with no new content since last summer).  First off will be the "Propane for Preppers" series which was written by Ron Brown, who holds the copyright on that material. 
I am also planning to post chapters from my food storage book.  The material is still relevant.
Beyond that, for all of you budding authors or other bloggers out there, feel free to contact me if you are interested in guest posting.  The pay is lousy (none) but you will be allowed to speak your mind.  No censorship here.
Additional Reading:  The Relevance of Non-Electric Lighting: Interview with Ron Brown
BOGO HIGH POTENCY FORMULAS
20% Off Everything Else Using Code GAYELEVY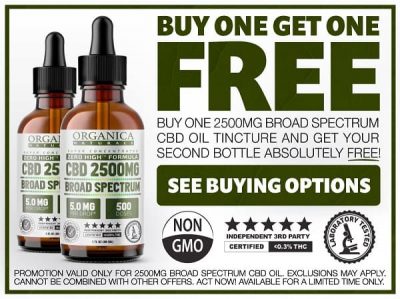 Summing It All Up
I have always been an advocate of doing something, anything, to increase your level of preparedness.  The moment is now.
Let's get started.
Yours for a Joyful Life,
Gaye
Strategic Haul
Here are products related to today's article.
Ron Browns Non-Electric Lighting Series:  It is time for all of us to ramp up our preps for an extended grid down situation.  I recommend all of the books in this series and especially, Propane for Preppers.
The Prepper's Guide to Food Storage:  This is my book on food storage.  Available both as a Kindle book or hard copy.  The material is still very relavant.
For years, bloggers, including myself, have relied upon ads and commissions to support themselves and their websites.  Now that I am retired, I don't have ads nor do I count on commissions for much more than to cover website costs of about $30 per month plus security and audit costs.  Not a lot, for sure, but it does add up.  That said since 2017 Amazon has cut commissions from 10% and more to 1% to 4% depending on the product category. 
Why am I telling you this?  It is important to know that blogging can be extremely time-consuming.  I ask that you support your favorite bloggers by visiting their sites and regularly and clicking on ads you deem relevant.
I speak for all bloggers when I tell you that your loyalty is appreciated.
BOGO HIGH POTENCY FORMULAS
20% Off Everything Else Using Code GAYELEVY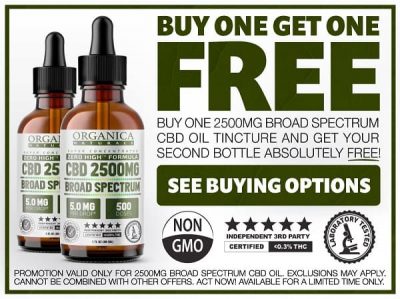 ~~~~
Like this? Be sure to visit Strategic Living on Facebook and Pinterest!  To learn more about Gaye, visit her ABOUT page.
Stay Informed!  Sign up and be the first to learn about something new at Gaye Levy's Strategic Living Blog 

Want to give CBD Oil a try?  Get a 20% discount using code "gayelevy" at checkout.  Free shipping on orders over $100 and a 60 day return policy.
~~~