There was a time about nine years ago where I came to accept that I may be on an active prepper list being compiled by the US government.  Although I may sound a bit paranoid, to this day I still feel such a list consists and that a time may come when the PTB will come after preppers and confiscate our stuff.  They definitely plan to do that with our firearms.
With that out of the way, let us move on to the present.
Lists are being compiled.  Broad segments of our population are being publicly canceled and the media is telling anyone who will listen that 74 million citizens need to be cleansed of our ideology. 
Politics aside, this is just plain wrong.  It is Totalitarianism relabeled as "Cancel Culture".  What happens next is downright scary.
What is Totalitarianism?
Simply put, totalitarianism is a form of government that attempts to assert total control over the lives of its citizens. It is characterized by a strong central rule that attempts to control and direct all aspects of individual life through coercion and repression.
It is the opposite of freedom and more akin to tyranny.  It is a variant of fascism, communism, socialism, and a bunch of other isms.
Is this where America is headed? 
Quotation: Then They Came for Me
Martin Niemöller was a prominent Lutheran pastor and pacifist in Germany.  He was an outspoken public foe of Adolf Hitler and spent the last seven years of Nazi rule in concentration camps. As part of his legacy, he left us with his postwar words shared in speeches that were memorialized throughout the world.
His words ring true today, although this time "they" are not coming after the communists and the socialists.  They are coming after ordinary citizens who are doing their best to live a productive and joyful life in a world turned upside down from the angst created by a global pandemic and political strife. 
Here are his words:
First they came for the Communists
And I did not speak out
Because I was not a Communist
Then they came for the Socialists
And I did not speak out
Because I was not a Socialist
Then they came for the trade unionists
And I did not speak out
Because I was not a trade unionist
Then they came for the Jews
And I did not speak out
Because I was not a Jew
Then they came for me
And there was no one left
To speak out for me
Note:  According to the United States Holocaust Museum, there are different versions of this quotation. These exist because Niemöller varied it in a number of different settings and in impromptu speeches. Regardless of the version, his point was that that Germans had been complicit through their silence in the Nazi imprisonment, persecution, and murder of millions of people.  
Let us not forget.  It could happen to us.
Summing It All Up
I share this with you today because I fear for the future of our Republic.  I am sick with worry about future generations that will be denied the basic freedoms I grew up with.  I fear massive taxation or inflation; perhaps both.  As my friend Daisy Luther says, "taxation is theft". As my friend George Ure says, this is coming:  "Hidden Depression" in Amerizuela. 
Privately, I have shared with some of you that it feels as though we will soon become the "United States of Communist America".  Let us hope not.
Call me a crazy old prepper lady or a nut job, but please keep your eyes open and buckle up.  We are in for a ride and there may be no turning back unless we hunker down and prepare for the worst.
Yours for a Joyful Life,
Gaye
Strategic Haul
For years, bloggers, including myself, have relied upon ads and commissions to support themselves and their websites.  Now that I am retired, I don't have ads nor do I count on commissions for much more than to cover website costs of about $30 per month plus security and audit costs.  Not a lot, for sure, but it does add up. 
That said since 2017 Amazon has cut commissions from 10% and more to 1% to 4% depending on the product category. 
Why am I telling you this?  It is important to know that blogging can be extremely time-consuming.  I ask that you support your, favorite bloggers, by visiting their sites and regularly and clicking on ads you deem relevant. 
I speak for all bloggers when I tell you that your loyalty is appreciated.
Your purchases from Organica Naturals do support this site.  Check them out.
BOGO HIGH POTENCY FORMULAS
20% Off Everything Else Using Code GAYELEVY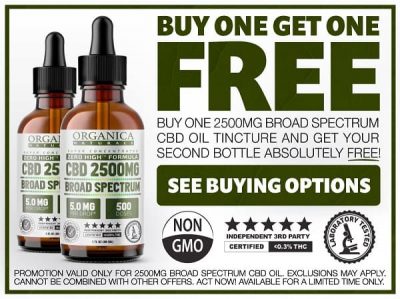 ~~~~
Like this? Be sure to visit Strategic Living on Facebook and Pinterest!  To learn more about Gaye, visit her ABOUT page.
Stay Informed!  Sign up and be the first to learn about something new at Gaye Levy's Strategic Living Blog