There comes a time in everyone's life when we find the need to scrimp on even the most basic of life's expenses.
Sometimes, this is by choice when, for example, we are saving to purchase a home, a new car, or even a much-needed vacation. Many times, however, the need to save, and by definition, live frugally, is due to unemployment, illness, unexpected expenses, or an attempt to cover basic living expenses from a meager monthly social security check.
Let's face it. The global pandemic has devastated the finances of many households.  Even savers have suffered since savings accounts currently generate close to zero percent interest. Try living on that.
To survive, our government will have to quit printing money.  What then?  The answer will be higher taxes, massive inflation, or both. Sadly, there is no question in my mind that we will be looking at tough economic times ahead if not another Great Depression.
All this leads me to Daisy Luther's new book, The Ultimate Guide to Frugal Living.   Many of you know Daisy from her website, The Organic Prepper.  You may also know that she and I have been blogging pals for close to ten years. 
Let me be clear: Daisy knows what it is like to have two young children, no job, and no food in the cupboard.  She is a survivor and generously shares her survival strategies and wisdom almost daily on her website.
Her new book is fantastic, and, in my usual style,  I have a copy to give away to one lucky reader.  More about that later but first, an interview with my wonderful gal pal, Daisy Luther!
The Ultimate Guide to Frugal Living: An Interview with Daisy Luther
1. What this book is about? Also, if you don't mind, share how your personal backstory lead to writing it.
This is the book I've always wanted to write. I first discovered how life-changing frugality could be when my oldest daughter was a newborn. (So, 25 years ago.) My husband at the time lost his job when she was just a month old and we were soon destitute. I had a few bags of bagels in the freezer, the first garden I ever planted, and a jar of peanut butter and that was pretty much it.

It was terrifying to be THAT broke with a little one depending on me.

During this time, my only source of entertainment was the library. That's where I discovered Amy Dacyzcyn and her Tightwad Gazette books. They absolutely changed my life. Not only was I able to manage the meager amount of money we had coming in from unemployment, but I was also able to find the joy and the challenge in it.

I was hooked because frugality doesn't have to be miserable. It's actually a lot of fun if you have the right attitude.
2. There are some that feel that mentioning frugal living and prepping in the same breath is an oxymoron. Of course, I disagree and so do you. Can you explain for my readers how frugality and prepping go hand and hand?
People who say that really don't understand either subject very well. Of course, there are always the preppers who spend every dime on the latest gear or gadget, or who take shortcuts like buying only buckets of food, but most preppers are frugal by nature.

The way the two go hand in hand is this: having a pantry full of food that your family will actually eat is like having insurance. Many years later, after my introduction to frugality, I got laid off for 3 months. I had a small amount of money coming in and was able to put 100% of that to my mortgage and bills because I had more than enough food, shampoo, soap, and laundry supplies to see us through without the kids even realizing that times were tight.

The other thing to note is that the price of food is only going up. What you buy at today's prices, you'll eat later while everyone else is paying far more for their food.
3. In a few sentences, can you address the role of comfort, kindness, and happiness and their role in maintaining your sanity when you are flat broke?
Being broke is mentally difficult. You're filled with fear, stress, and non-stop anxiety. Whenever you manage to get one thing dealt with it feels as though 3 more pop up in its place. Not only that, but people don't always treat you kindly. I firmly believe that the reason financially comfortable people are so derogatory toward the poor is that if they believe your financial problems are your fault, it can't ever happen to them.

It's very important to find ways to be happy, regardless of your financial situation. Instead of thinking about what you can't do, think about what you can do. You can go to the library, go hiking, walk to the park, all sorts of things without spending money. Cooking from scratch can provide you with better-than-restaurant meals for pennies on the dollar.

Poverty does not mean you are a bad person, regardless of how others may make you feel. You deserve tasty food, comfort, and kindness, regardless of your financial woes and honestly, even if they were caused entirely by bad decisions on your part. So treat yourself gently and allow yourself to enjoy the little things. You're fighting a hard battle.
4. What is the number one piece of advice that you offer to those that are attempting to dig out of a mountain of debt?
You won't be in this situation forever.

I know that when you are at rock bottom, it feels like there is no way out. But you will find a way. Things may look a lot different in the future – it isn't reasonable to expect to live the exact lifestyle you were living before. But by making good choices in the future and working hard, you will dig your way out of the mess that you are in. One day life will be less stressful than it is right now. You just have to get there.
5. Finally, in addition to The Ultimate Guide to Frugal Living, you have written a short eBook chock full of advice and support for those that feel they are on the edge of extreme poverty. I have read this book and while, thankfully, it does not apply to me, I know people in my community that can benefit from your advice.  
There is no shame in being poor and in this book, you are an outstanding cheerleader for everyone who has suffered (or may soon suffer) from poverty, hunger, and or homelessness.  If you don't mind, please describe your eBook to my readers and tell them how to get it.
In this book, I wrote about some of the most difficult times in my life. It was a tough book to write because I shared real stories – some of the memories of humiliation made me feel embarrassed all over again while writing it. Some situations are so extreme that regular frugality doesn't cut it and you have to make difficult decisions, like whether to keep the electricity on or buy food. Most folks can't even imagine being there but many are currently facing extreme poverty.

I'm currently giving this book away from on my website, The Frugalite. Go here to sign up for my email list and you'll get a copy absolutely free. https://thefrugalite.com/sign-up-for-the-daily-frugalite/
The Giveaway
To enter the giveaway you will need to use the Rafflecopter below.  There are multiple ways to enter so choose as few or as many as you like.  You can earn multiple entries by answering what I like to call a "giveaway question" in the comments below.  The question for this particular giveaway is:
Share your own frugal backstory and/or a tip for saving money while living a frugal lifestyle
Note that if you do leave a comment, you still need to indicate you have done so in the Rafflecopter.
If you are experiencing a problem accessing the Rafflecopter widget, try this link instead: Rafflecopter Web Page.
Fine Print:  This giveaway starts on February 14 and ends on February 20 at 12AM MST.    The winner of this giveaway will be selected at random and notified by email. The prize must be claimed in 48 hours or an alternate will be selected.  This giveaway is open to US mailing addresses only. Good luck!
BOGO HIGH POTENCY FORMULAS
20% Off Everything Else Using Code GAYELEVY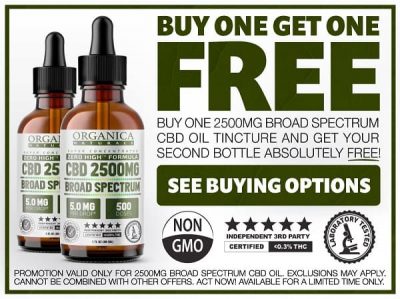 Summing It All Up
In closing, I would like to share my own backstory.
I was required to embrace frugality at an early age.  Although I came from a middle-class family, there were issues being a girl (a story for another time) so I had no allowance and no pocket money for high school activities unless I took on babysitting jobs. Ditto for most of my college expenses which were covered by working both on and off-campus with little time to enjoy what is now referred to as the "college experience".  That said, even though I was mostly broke, I knew that debt was not an option.
From that early experience, I learned that saving money on the basics of life was important.  Furthermore, frugal practices meant that there was something extra left over for fun.  To this day, both my husband and I are able to enjoy a comfortable, if not extravagant, retirement.  We did this by living frugally so we could and spending more generously on the things that mattered. 
I know that each of you has your own backstory and that is important.  I  invite you to share your own story and/or tips and, of course, enter to win a copy of The Ultimate Guide to Frugal Living for free. 
Yours for a Joyful Life,
Gaye
Strategic Haul
The Ultimate Guide to Frugal Living:  Want to bypass the giveaway and grab a copy of Daisy's book right away?  Here is a link for both the print and the Kindle version.
Lifestyles of the Flat Broke and Resilient:  sign up for Daisy's "Frugalite" email list and a copy of her eBook, Flat Broke and Resilient, absolutely free.
~~~~
Like this? Be sure to visit Strategic Living on Facebook and Pinterest!  To learn more about Gaye, visit her ABOUT page.
Stay Informed!  Sign up and be the first to learn about something new at Gaye Levy's Strategic Living Blog 

Want to give CBD Oil a try?  Get a 20% discount using code "gayelevy" at checkout.  Free shipping on orders over $100 and a 60 day return policy.
~~~