I have always taken food storage seriously, doing my best to preserve the quality of my stored food using a combination of good packaging and proper temperature control.  Over the years I have learned a few things. 
First of all, packing dried foods in huge, 5-gallon buckets or bags is a non-starter.  Second, storing food in a moderate climate such as Washington State is a whole lot different than storing food in super hot Arizona.  That means that if food is not carefully packaged, it will go bad rather quickly.  And by bad I mean inedible.
Link to get your free eBook from Oct 25-31:   The Prepper's Guide to Food Storage
I have also learned over the years that practices for storing bulk foods vary widely, with some methods being both cumbersome and confusing.  After all, with only two hands and two arms, there is just so much juggling of potentially heavy bags, buckets, and beans that a person can do without struggling and making a big mess.  Been there, done that.
Today I am going to show you how I currently package bulk foods using dog food, a highly perishable item, as an example.
How to Package Dried Food in 7 Easy Steps
Step 1 – Decide Upon Your Packaging
I prefer one gallon Mylar bags measuring about 10″ by 14″ because they are easy to handle and store.  I also like that they do not weigh a ton.  Have you ever tried lifting a 5-gallon bag of pinto beans or rice?  Perhaps the best argument for small bags, though, is that you can use the contents as you go, getting through a short term crisis or food shortage without having to open a large bag, adding fresh oxygen absorbers, and resealing the darn thing after the emergency passes.
Depending on space considerations, I often decide to store the individual filled bags in a large 5-gallon bucket.  Obviously, this will not work if you are storing your goods under the bed or the bottom of a cabinet.  On the other hand, this is a great way to keep things organized in a closet.
Step 2 – Organize the Goods and Supplies
The next step is to gather supplies.
I get out the Mylar bags and buckets (if I plan to use them), as well as my sealed package or jar of oxygen absorbers. Do not open the package of oxygen absorbers just yet, though.
This is also a good time to get out a hair straightening iron which is by far the most efficient and inexpensive tool to use for sealing the Mylar bags.
Step 3 – Set Your Mylar Bags Up in an Assembly Line Fashion and Fill Them
This step is self-explanatory.  You want to fill the bags while leaving a couple of inches headspace. 
Hint: A canning funnel works or a scoop works great when filling the smaller bags. 
Step 4 – Open Your Package of Oxygen Absorbers
You are now ready to open your package of oxygen absorbers.  Remove the number you will be using for this session and immediately seal the others in a canning/mason jar with a tight lid.  If you own a vacuum sealer, use the special lid sealer for canning jars.  This will give you an extra tight seal.
Here are a couple of hints. 
If you have a large package of O2 absorbers, say 50 or 100, separate them into individual jars of 5 or 10 so that you do not have expose the unused O2 absorbers to air unnecessarily.  This will help ensure that they stay viable until they are ultimately used sometime down the road.

Many packages of O2 absorbers come with an oxygen indicator – also referred to as the "pink pill".  These are known to be somewhat unreliable so as you remove each absorber out of its pack, give it a pinch.  Generally speaking, good (meaning viable) O2 absorbers are soft and powdery inside the packet.  If they are hard or crunchy, they are dead.  Don't use them.
Step 5– Add an Oxygen Absorber to Each Bag
There are a lot of complicated formulas for determining the correct size O2 absorber for each type of food and bag size.  Forget them and keep things simple by using my own rule of thumb:
Use a single 300cc oxygen absorber (or 3 x 100cc absorbers) for each gallon of product.

For a 5 or 6 gallon bag or bucket, use a 2000cc oxygen absorber or whatever combination of multiple O2 absorbers that will add up to 2000cc.
O2 absorbers are cheap so if you want to throw in an extra, no harm no foul.
Bury the oxygen absorber deep into the food so that pending the sealing process, it is exposed to air as little as possible.
Step 6 – Seal Your Mylar Bags
I use my hair straightening iron to do this.  If you already have straight hair (or no hair) and don't have one, pick up a cheapie model for $15 or $20.  It will work just fine.
Take your iron and run it across the top of the bag in a wide band.  Try to squeeze as much air as you can to eliminate head space but honestly?  Don't worry too much if there is some slack.  The oxygen absorber will do its job and even though your food package may not become hard and brick-like, the remaining "air" will actually be nitrogen and will not be harmful to your food.
Step 7 – Label the Goods with a Sharpie or Other Marker Pen
Write the name of the product and the current date on the sealed "band" at the top of the bag.  Sharpies work great!
The finished goods one week later.  The packages of dry dog food are now brick-like.
Step 8 – Optional:  Store the Sealed Bags in a Bucket
If you have space, store the individual bags in a bucket that has a strong lid.  Why do this?   Doing so will keep pests from nibbling through the Mylar and eating your food.  But more importantly, if you have a spare closet, you can stack the buckets up to three high, maximizing your space.
What About a Food Saver?
I am often asked about using a Food Saver for packaging food for long term storage.  I tried it and know from personal experience that in as short as two years, the food will become stale or even rancid.  This is true even though the package still appears tightly sealed.  Mylar bags and oxygen absorbers are relatively inexpensive, so why chance it?
On the other hand, I have had good luck sealing small quantities in mason jars sealed with the Food Saver jar sealer. 
Additional Reading:  Eating Old and Expired Food
Summing It All Up
One of the very first things I learned to do when I started to prep was seal bulk foods in Mylar bags.  I tried a lot of goofy things, including inserting a straw in the Mylar bag so I could suck out the air myself.  I also used plastic tubing instead of a straw, pulling it out at the last minute while attempting to prevent the food from spilling out while wrangling the bag around with my steam iron on a not so stable ironing board. 
Looking back, it was all quite comical.
It wasn't long before I found a better way and since then, have never looked back.  The method I use now, as described above, is tried and true.  I hope it works for you, too.
Yours for a Joyful Life,
Gaye
BOGO HIGH POTENCY FORMULAS
20% Off Everything Else Using Code GAYELEVY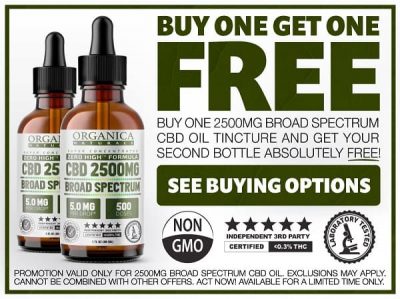 Strategic Haul
Here are links to the food packaging items I use.  The Mylar bags and O2 absorbers are part of my basic inventory of preps and something I always have on hand.
Need more help?  Don't forget about my food storage eBook, The Preppers Guide to Food Storage.
Link to get your free eBook from Oct 25-31:   The Prepper's Guide to Food Storage
Mylar bags & Oxygen Absorbers:  What I love about Mylar bags and oxygen absorbers is they protect against every single one of the food storage enemies. Prices do vary but for the most part, they are inexpensive and easy to keep on hand.  The brand I prefer is Shield Pro from "Discount Mylar Bags"
50 – 300cc Oxygen Absorbers: This is one area where you want to make sure you are getting a quality product. This is a package of 50 units in 5 packs of 10.
1″ Hair Iron: An inexpensive hair iron such as this one is perfect for sealing Mylar bags.  It can also be used on your hair so it can serve a dual purpose although I prefer a higher quality iron to tame my super curly locks.
Sharpie Black Markers: Sharpies were invented for preppers and without question, Amazon is the cheapest place to buy them. Currently less than $7 for a dozen.
~~~~
Like this? Be sure to visit Strategic Living on Facebook and Pinterest!  To learn more about Gaye, visit her ABOUT page.
Stay Informed!  Sign up and be the first to learn about something new at Gaye Levy's Strategic Living Blog 

Want to give CBD Oil a try?  Get a 20% discount using code "gayelevy" at checkout.  Free shipping on orders over $100 and a 60 day return policy.
~~~